Free consultation for the victims of traffic accident. 

Okuda Law Firm, which is located in the center of Tenjin city, conducts free consultation for the victims of traffic accident. We have three attorneys specialized and experts in traffic cases.
If you are injured because of a traffic accident, we will offer you a consultation of 30 minutes for free of charge. You don't have to pay an initial fee to hire the attorney.
※Moreover, we won't offer free consultations by telephone.
In case of personal injury of traffic accident, the offer of the compensation usually ends up unreasonably low. However, consulting and negotiating with the specialized attorneys, you can get the most benefit out of it. Since our attorneys have extensive experience and remarkable achievement of solving the traffic cases, please feel free to consult with us.


Five reasons to choose Okuda Law Firm to represent you in case of traffic accident
1. We are experts in our field and have gained our knowledge through extensive experiences and high achievements in solving traffic cases.
2. We offer free consultation and don't charge a fee until the case is settled.
3. We work in cooperation with orthopedists.
4. We offer you consultation just after the accident and also during the negotiation for settlement.
5. You can consult with a female attorney with the abundant experience.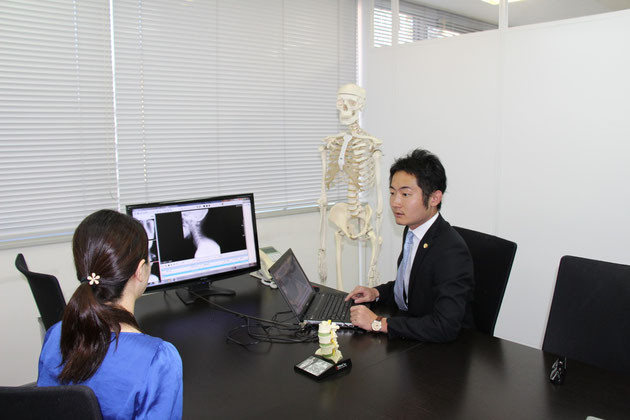 When I found the webpage of the firm, I have immediately decided to call. During the consultation, the attorney have listened to me carefully and told me how the case would be handled. As a result, I have achieved more preferable result than I had supposed. I really appreciate them. (Fukuoka city, female, 50 years old)
It is my child who was involved in the accident. I myself have studied hard to solve the case. However, being helped by the attorney, I have realized that it is more effective to be supported by the specialists. Me and my child were so lucky to meet such attorneys. (Fukuoka city, male, 50 years old) 
After I have visited many websites, I have felt relieved watching the video of a female attorney, Ryoko. So I decided to choose the firm to represent me. She carefully listened to me and saved me from being depressed everyday. Frankly speaking, I am surprised that I could have gotten such amount of compensation which is three times bigger than I deserved. (Fukuoka city, female, 30 years old)
Here are the questionnaires filled by our clients (in Japanese).  
If you have been involved in traffic accident, don't suffer alone but feel free to consult with us.
But I don't know what to ask… I don't have any idea about what will going on from now… Don't worry!! Just call us.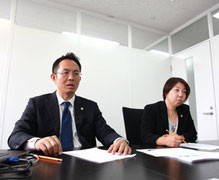 I don't know whom to consult with… 

I don't have any idea when to consult with…

Since it is troublesome to negotiate directly with an insurance company, I cannot concentrate with my medical treatments.

Insurance company determined that the condition of my injury has been stabilized and it will no longer reimburse the medical fees. 

I cannot guess how the amount of compensation should be in general.

I don't know if the offer of the insurance company is appropriate or not. 

I can't be satisfied with the certification of determining the level of after-effect. 
→ Don't worry, feel free to consult with us!!
※ We're very sorry that we cannot offer the consultation by telephone. It is because, it is very hard to understand whole detailed elements of the traffic accident and conduct appropriate consultation via telephone. 
To schedule the consultation date, first call us and come to our office. 

※We are sorry that we can't offer you the consultation by phone. 
How the traffic accident cases will be solved.
Traffic accident always occurs suddenly. So it is really hard for the person involved to manage the hospital matters and simultaneously handle with negotiation to be compensated. Moreover, you may get anxious about your health and also about your job, family. 
On the other side, if you want to get the appropriate compensation for your damage, you should respond properly just from the moment that the accident has happened. The proper procedure which the victim or the one who left should take would be described below: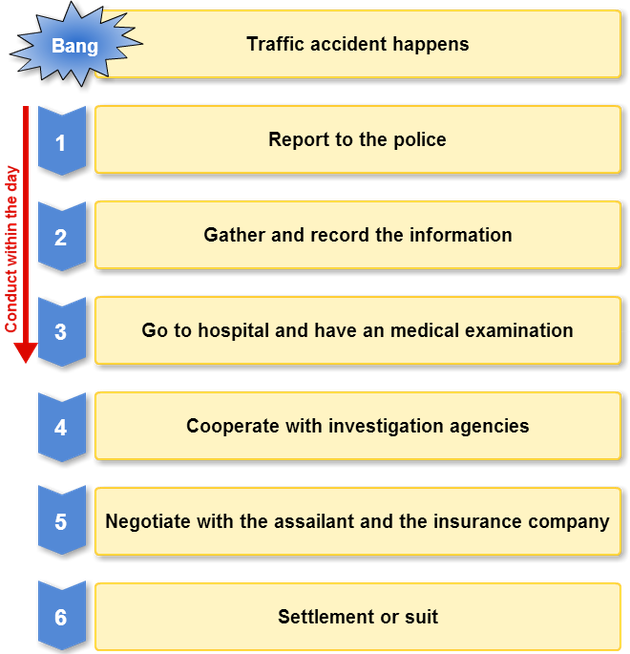 The cases we have solved
In case of fatal accident (a deduction for contributory negligence of 15%)
The offer of opponent's insurance company was 52.000.000 yen → It has been settled during the law suit for 84.000.000 yen.
In case of personal injury for physical impediment of level 14th (a deduction for contributory negligence of 5%)
The message from Attorney Okuda Kansuke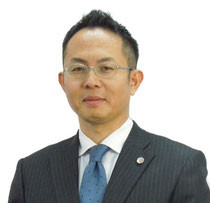 We attorneys can fully support the victims in a case of personal injury from traffic accident. "Can fully support" means that with the support of attorney the victim can get full compensation as deserved, so even after one has paid the attorney's fee the client can gain some financial merits from the case (for detailed information please click the link of "the cases we have solved"). I can explain it with three grounds described below. 
1. Hundred percent chance of being compensated for your damage 
Since in traffic accident cases most parties (assailant) have insurance for the car, the insurance company pays for the damages mostly for certain. 
In other claims for compensation, there are a lot of cases where the opponent don't pay for damages because of lack of money even though there is a court decision or an agreement to pay. In case of traffic accident, there is no need to worry about this matter. 
2. Attorneys have an expertise and experiences in claiming the compensation for traffic accident 
Being helped by attorneys who are the expert of trial and legal disputes, you can easily negotiate with the opponent's insurance company. Generally there is no clear standard regulated by law to calculate the amount of compensation, we only have to estimate it from the enormous amount of past court decisions.
In the case of traffic accident injury, the victim has to negotiate with the opponent's insurance company. In most cases, insurance companies are likely to restrain their spending, so they may not fully pay the amount of money which you could have received. Since the victim usually don't have enough knowledge and experience, it is very hard to negotiate with the insurance company experts by himself. For these reasons, it is preferable to hire the attorney to make negotiation advantageously. 
3. Special provision of insurance contract regarding the payment of attorney's fee 
These days, most victims have a car insurance contract with the special provision of attorney's fees. According to this provision, the attorney's fees also can be covered by insurance. The victim of the traffic accident practically doesn't have to pay the attorney's fee but easily consult with the attorneys. 
The message from Attorney Okuda Ryoko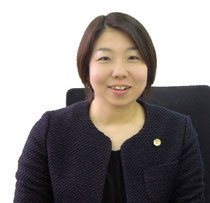 Traffic accident happens suddenly. 
What if you would have a big injury by the accident and would be transported by an ambulance car in sudden, what if you should be hospitalized with an attendant of your family, what if you would have to be absent of your job because of medical treatment, what if your doctor would say that it doesn't heal anymore, what if that situation completely affects your job, what if you would have to reform your house or have to be nursed by your relatives permanently.
The concern would be not limited with these. What if no one could determine who is liable for the accident, even though you know that the opponent have bumped you from the back or the opponent tried to overtake your car and scraped…
The traffic accident is a name of being involved in a such complex situation in less than a second. The insurance company's staff, who is cool and steady, would say that the case would be managed as like this so we will try pay you this much and offer you the specific amount of compensation. However, you would have no idea if the amount is reasonable, if he considers your claim, if your claim is not been admitted since you don't have any expertise. 
The expertise is essential in handling with traffic accident. It is a hard task to calculate the duration and the amount of lost earnings because of absence, the amount of compensation for inpatient and outpatient treatments, the existence of physical impediment as an after-effect and the level of it, how to raise an objection against the certification of after-effect level, the amount of the lost earnings caused by an after-effect and the amount of compensation for after-effect, the future nursing costs etc. If there is any argument regarding the situation of accident or you have a doubt if the percentage of negligence which the insurance company has determined is reasonable, if there are any other aspects which should be considered with, it is almost impossible for the victim, who doesn't have any expertise nor experiences, to negotiate with the insurance company regarding these whole matters. 
Therefore, leaving these whole concerns to the attorney, you can concentrate only on your treatments and everyday life. At last you can trustfully say "yes" for the result. This is the biggest merit for hiring attorney for the traffic cases. 
Make an appointment via Email or telephone and come to our office. 

※We are sorry that we can't offer you the consultation by phone.